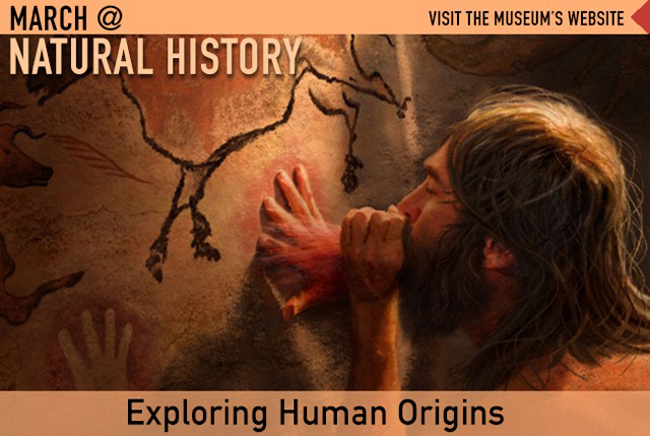 On February 26, 10 DCSWA members took a fascinating behind-the-scenes tour of the National Museum of Natural History's Human Origin's Program. Dr. Briana Pobiner, a research scientist who specializes in the evolution of the early human diet, led the visit. Her work focuses on studying meat-eating by our human ancestors, and raises questions about modern paleo-diet claims.
Amongst the backroom collections of fossils and stone tools, paleoanthropologist Richard Potts, director of the Human Origins Program, discussed how early humans evolved in order to adapt to the variable climate of the African savannah. The National Museum of Natural History has one of the largest collections of pre-human history that encompasses over 137 million objects.
Collections manager Jennifer Clark discussed how 3D printing has revolutionized the field of paleontology and modern forensics. 3D replicas allow more extensive measurement and study of fossils globally. Techniques developed by the museum's scientists for facial reconstruction are now being used by the FBI to work cases.
Later that afternoon, several DCSWA members attended a talk by American University graduate student Becca Peixotto in the Hall of Human Origins. Peixotto described her role on the South African expedition that led to the discovery of homo naledi, a new hominin species. She was one of a team of six female scientists that navigated a treacherous descent into a cave 82 feet underground in order to excavate and retrieve the fossils.