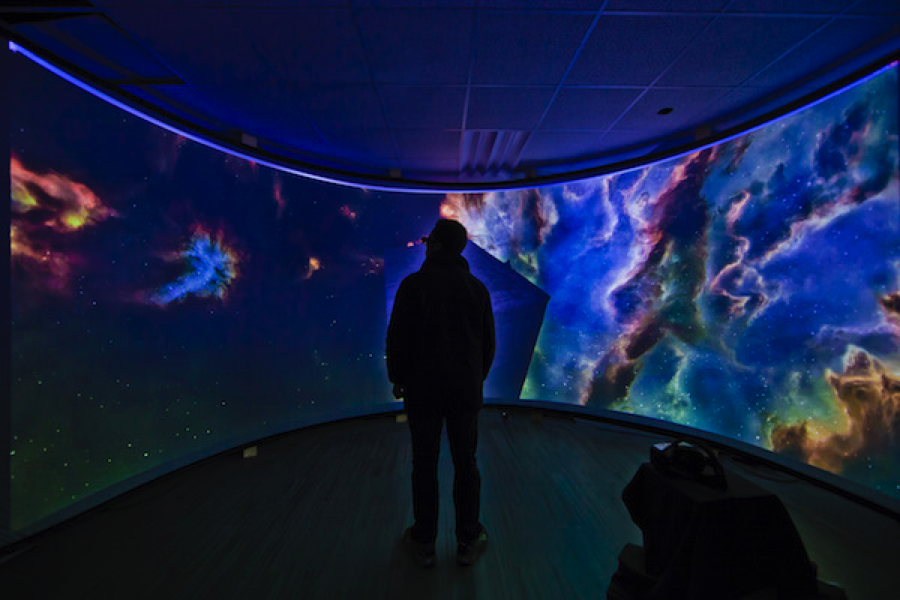 The next leap forward in how people interpret and use information will be virtual and augmented reality—fields with extraordinary promise and potential to revolutionize the delivery of health care, public safety, education and entertainment.
The University of Maryland is taking a leading role in developing these exciting new technologies, and we invite you to an overview and hands-on demonstration of current research and innovation underway in the Augmentarium, a unique immersive laboratory on the UMD campus.
Members of the media can talk with our experts and strap on an Oculus VR headset and other immersive headwear to experience virtual worlds firsthand.
WHEN: Tuesday, March 29. Join us for a Happy Hour from 6:30 to 7 p.m. with food and drink provided by UMD, followed by a one-hour (7 to 8 p.m.) hands-on demo and Q&A session.
WHERE: A.V. Williams Building on the UMD campus. (After RSVP'ing you will be sent detailed map with parking instructions. The lab is also accessible by Metro.)
WHAT YOU'LL SEE: Please see link below for several news stories generated from a "Media Day" event held in Dec. 2015.
COST: Free
http://augmentarium.umiacs.umd.edu/about/news