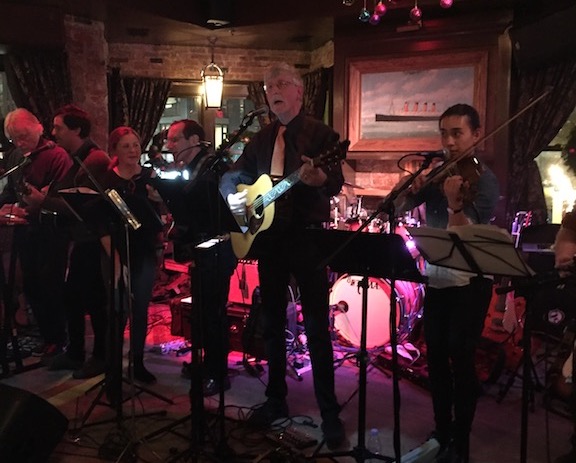 It's that time of year again! Chestnuts roasting on an open fire, gorging on too many holiday cookies, constant complaining about the lack of daylight, and DCSWA members chanting, "SCIENCE! SCIENCE!"
From 6:30-9:30 p.m. on Tuesday, December 19, join your fellow science writers for an evening of food, drinks, music and dancing at DCSWA's annual holiday party! This year, we are pleased to welcome back the Affordable Rock n Roll Act, our favorite band featuring none other than NIH Director Francis Collins and his amazing colleagues. They're scientists, they're musicians, they do an amazing rendition of Leonard Cohen's "Hallelujah." What more could a humble DC science writer ask for?
DCSWA members, guests, and science enthusiasts are welcome! Bring nothing but your desire for a good time. Come for the music, stay for the food, drinks, raffle prizes and fun! 
Details
Where: The Brixton, 901 U St NW, Washington, DC 20001
When: Tuesday, December 19, 2017, 6:30 – 9:30 pm
Cost: $40 for DCSWA members, $75 for members plus a guest, $45 for non-members. Your ticket gets you 2 free drinks, entry to our raffle, live entertainment, general merriment, and as much food as you can eat in 3 hours.
Tickets: Online ticket sales are now closed, but you can still buy a ticket at the door! We accept cash, check, or credit cards. 
Questions: email

president@dcswa.org
.
See you there! And if you can't make it, see you in 2018!